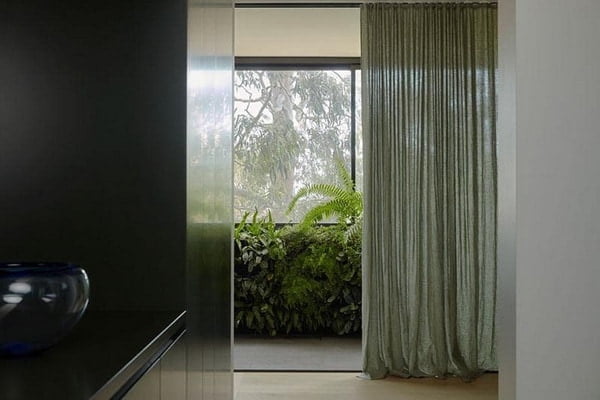 What curtains will be popular in 2023? What trends of the past decade should we forget and what trends of the past decades is it time to remember?
In this short blog post we'll take a look at window designs from leading designers, all sorts of curtain models and colors. This blog will help you understand how to choose curtains in 2023 for your interior!
Trends in curtains 2023
The year 2022 radically changed our worldview, attitude towards fashion, style and what is really valuable in our life. Therefore, as I told in the video about the trends of 2023, many of us began to gradually abandon half-empty, minimalistic, faceless interiors in favor of coziness, comfort, warmth and bright colors.
Also, the window decoration has undergone a corresponding transformation. We have begun to attach greater importance to what surrounds us and our family on a daily basis and to give preference to more natural and high quality materials and fabrics. And for this reason, when thinking about the question of how to choose curtains in 2023, many of us, buying expensive and high-quality fabric for curtains, first of all want to be sure that it will not go out of fashion in a couple of years and will delight us and decorate our house for many years….
And how to know which trends will not turn into anti-trends in a couple of years, you will find out in this review!
How to choose modern curtains in 2023:
The most fashionable trends
One of the most pronounced trends of 2023 is a return to organic and natural, natural beige shades. Therefore, unlike last year, the pure white translucent tulle made of chiffon and organza, which I talked about in the video about last year's curtain trends, were completely replaced by natural fabrics such as linen, cotton and silk.
The fact is that the production of curtains has changed a lot in recent years. Buying curtains made of natural linen in a specialized store for curtains and not on Ali express, you can be 100% sure that the curtains will not shrink or deform after many washings, will not fade in the sun and will serve you faithfully for many, many years…
Last year, when reviewing how to choose curtains, it was difficult for me to find examples of curtains made from natural fibers, and this year almost all designers have used this type of textile for window decoration.
There is so much sun and warmth in this fabric that they are able to fill the whole house with coziness even in the gloomiest and gloomiest weather.
More importantly, curtains made from natural fibers will not go out of fashion, as, for example, curtains made of velvet, the most fashionable trend of last season and completely lost their popularity this year. Again, I don't know what will be fashionable in 5, 10 years, but it seems to me that natural patterns and shades of natural fibers created by nature itself can never lose their authenticity!
Curtain design 2023:
Roman curtains
Classic Roman blinds – frame and frameless continue to come with us in the new decade. As I told in my blog about how to choose the right curtains, classic roman curtains go well with tulles and even lambrequins, as well as tulles and lambrequins on one window.
The new trend of coziness and comfort opens doors to all kinds of combinations of colors, patterns and shapes – the main thing is to do it with taste and in moderation!
Thanks to the return of the Midsenchari style and bright saturated colors, Roman curtains with a variety of patterns and patterns began to appear in the interior, but these are still isolated cases. In 99 percent, of course, these are natural shades, natural fabrics, homespun cloth, cotton, linen, jute, burlap and bamboo curtains.
You can never go wrong with this Roman shade option! From light shades of ivory to dusty gray-blue, this type of curtain will gracefully decorate any windows, add coziness and warmth to any interior.
Curtains 2023: Drapes
Curtains in ivory or baked milk are timeless classics! This elegant type of window decoration has always been, is and will be in trend. But do not forget that this option is suitable for extremely light and minimalistic interiors with light walls.
"White walls match perfectly with any curtain color, but white curtains match perfectly with just white walls!"
And since we opened our doors in 2023 with vibrant and rich colors, other shades have joined the ivory color this year. They are all light, warm and slightly dusty.
Peach curtains
The peach shade goes well with carmine, terracotta and dark woods.
Blue curtains
The blue-gray shade matches perfectly with creamy color and light wood.
Pink curtains
Dusty pink – this season's favorite – adds romance, warmth and homeliness to the room.
If you have a small room in which you do not have enough zest, then pink curtains are perfect for solving this problem. In addition, they can be perfectly combined with brown – the color of 2023.
This type of window decoration is especially popular, since, first of all, it is the most functional and budget option. Curtains protect the premises from the cold wind, strong sun and bystanders after sunset. It is also the most suitable option for small rooms, light curtains, merging with the color of the walls, visually expand the space.
How to choose Stylish curtains in 2023:
Pattern / Pattern Curtains
Despite numerous predictions and the return of the colorful fashion of the sixties, curtains with patterns, patterns and ornaments are still very rarely used in interiors. Most designers use this type of curtain exclusively for classic and traditional interiors.
If you are very fond of this type of curtains, then choose fabrics with two colors, no more! The colors on such curtains should also overlap with the rest of the colors in the interior, connecting them.
The drawing or pattern should, as it were, dissolve on the curtains and not attract too much attention.
There is also the option of creating contrasts with curtains, in which case it is very important to observe the overall saturation. The color saturation of the interior should be of the same level.
What curtains to choose in 2023:
Modern curtain style 2023
In 2023, we are still in the zone of brevity and simplicity. Considering the fact that we spend most of our time at home today, it would be thoughtless to hang bright, colorful and defiant curtains. As I told in the video about how to hang curtains correctly, fabrics with a bright pattern seem to eat up the space, make it cramped and uncomfortable,  and over time they begin to annoy and interfere.
Edged curtains
One of the most common ways to add color to an interior is with edging. Many designers also use this tactic to combine colors in the interior. This technique also helps to visually increase the space and, most importantly, this edging can be sewn on yourself, and if you get tired of it, you can always remove or change it.
Maybe for this reason, this version of curtains is the most popular among designers today. You can order this edging even on Ali Express and change it depending on the season or mood.
What color of curtains is in fashion now?
Another curtain trend in 2023 is to combine the color of curtains and furniture with the color of the walls. This is the most common tactic of visually increasing the space, like erasing, shading the boundaries of the room.
The only thing to remember when choosing a fabric that matches the color of the walls is that in the beginning you need to choose the fabric for the curtains and only then the color for the walls. At the same time, it is important to come to the store with a piece of fabric and take home several colors that, in your opinion, match the color of the fabric. Bring these testers to the room where the curtains will hang and only there you can finally choose the color for the walls.
The most fashionable curtain trend of 2023
Despite the variety and richness of choice in today's market, designers still remain true to the desire for plain fabrics and minimalism. And the phrase "less is more" does not lose its relevance, but rather the opposite! The answer to the question of how to choose curtains in 2023 is simple – the simpler the better!
In today's bustle and confusion, designers are trying to create the most calm, organic, close to natural interiors. Natural fiber fabrics act as a tranquilizer on us. Their natural shades and textures have a beneficial effect on our psyche, soothe, relax and return us to our origins.