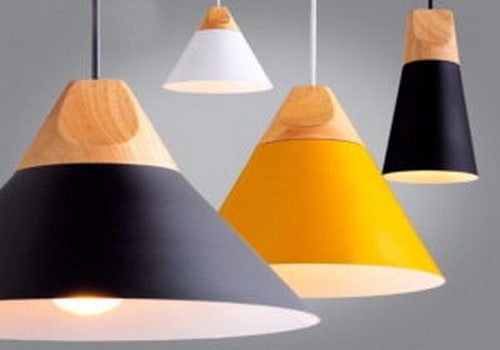 The right choice of chandelier can transform your home, turn it into a romantic old castle or a cozy romantic corner. For example, a crystal chandelier will make your living room a rich and chic room, and a well-chosen floor lamp will change the whole style of the room in one direction or another. However, I want to choose not only appropriate for the chosen style of interior lighting fixtures, but also very beautiful, corresponding to the realities of our time. Most popular chandelier trends 2025 (photos of which are presented in the article) will be an excellent help for the right choice, and the advice of experienced designers will determine the optimal preferences in favor of the perfect interior design of a house or apartment.
Chandeliers in the house – fashion trends in 2025
One chandelier in a large room, even if it is very beautiful, is not yesterday, and not even the day before yesterday, these times are long gone. Due to the fact that today zoning of residential premises is more relevant than ever, lighting helps to divide the existing space into parts.
In particular, in the trend, all kinds of sconces and floor lamps are selected in accordance with the general style of the interior, however, the combination of simple glass and metal is especially popular.
Advice! If you have one very spacious room, it is best to hang two exactly the same stylish chandeliers on the ceiling. This will ensure full illumination and at the same time maintain the stylish appearance of the room.
In the design trends of chandeliers and lamps of 2025, there is the use of geometry in their decor. This trend was also observed a year earlier, but this year it has been emphasized. This should be taken into account, especially if there is a geometric ornament on the wallpaper.
The loudest innovations in the field of the lighting industry are hexagonal lamps, which remotely resemble a honeycomb. Polygons made of colored, transparent or white frosted glass and decorative plastic (metal) are fixed on the ceiling or wall in the center. Frosted glass will give the design softness due to diffused light.
In a special trend, chandeliers are of horizontal type. They heavily replaced lighting fixtures with traditional vertical lighting. Horizontal chandeliers have simple, clean lines, and protruding large shades. The direction of the light flux in them is very diverse, it is good if it can be changed periodically.
You can create a trendy interior design if you focus on the ceiling a kind of mosaic. To implement this idea, you can pick up flat lamps. It's good if the mosaic is the same geometric shape. Lamps can be placed on the ceiling in accordance with a strict order, or randomly.
Decorative lighting trends for 2025
I would also like to mention the use of light forms as decorative elements. Very relevant sconces designed for artistic lighting interior details. They themselves may well be barely noticeable, but if there are several of them, and they successfully attract attention to paintings and other objects of decorative art, then the effect will be wonderful.
In the event that your room, especially the living room, has very low ceilings, it is good to place such small lamps strictly along the perimeter. Thus, they visually stretch the entire room, it will visually seem much higher.
Original lamps, chandeliers, floor lamp trends 2025
Chandeliers, sconces, various table lamps and floor lamps made of colored glasses can be very elegant in their design. They are able to create original soft lighting, and emphasize the chosen style of the interior.
The sculptural elements in the design of chandeliers are also in trend today. The shapes of such lamps can be different: abstract clouds and bubbles or full-fledged artistic images.
Such decorative elements in the lighting fixtures give the house a "zest", a pronounced personality. A particularly fashionable solution is figures made of frosted white glass, which is the center of attention of the lamp.
In addition, wood and bead lamps are in fashion today. Chandeliers from a variety of beads always look in the room as a non-standard solution, but lighting fixtures made of wooden beads, on which the texture of the tree is visible, is now especially popular.
How to choose the right color for home lighting trends 2025
Color design is one of the most important elements for creating a competent interior design. In a room, he can make the home colder or warmer, more or less. Beige and cream, as well as ivory and ecru, coffee and chocolate – such a palette of colors is, in principle, noble, appropriate in many styles, but it is especially good in classics.
Advice! Lighting fixtures should always be in color in a strong alliance with accessories, then it will be more appropriate.
Not so long ago, trendy 2025 black lamps appeared, they were offered by the most fashionable interior designers. Today they are in trend and are considered trendy. These original options are best used when the room has other light sources. Black fixtures or a chandelier fit perfectly into a loft or minimalism.
On a note! Matte sconces and chandeliers in graphite shades are especially good, they themselves create a fashionable space around themselves and fit into many modern interior styles.
Lavender, pink, blue, mint shades are still considered the most beautiful and noble in vintage styles. Crystal chandeliers never lose their meaning, they look good with any color options, this is one of the reasons why they are not considered hopelessly backward, but they look most beautiful against the background of white and black.
Trendy chandeliers 2025 – what to look for
When choosing a suitable chandelier, you should consider what style the room is decorated in. Moreover, in our time there is no problem with the assortment of chandeliers in stores: you can find everything from a chic classic large chandelier to spotlights and a cute garden flashlight.
When you need a universal option, you can prefer overhead lights, today they come in any original form and the most daring colors. Many have a complex geometric ornament and decor. Design tricks turn even simple lighting fixtures into a decorative interior item. And he will approach almost any style, make no mistake.
Transparent pendant lighting trends 2025 are very fashionable this season. They are a wonderful combination of rural and industrial design. Add an element of your own creativity to this fashionable mix by hanging three identical lamps at once, but at different heights.
Choosing a chandelier, you need to take into account the size of the room, a disproportionately large chandelier will overload the room, and too small will look wretched against the background of the common space. If your room has a low ceiling, you should not buy long pendant chandeliers, and vice versa, if the ceilings are high, you should not choose "plates" adjacent to the ceiling.
Beautifully designed chandeliers 2025 (photo)
If your room is decorated in English style, neoclassicism, then it is worth paying attention to again the crystal chandeliers mentioned above.
If you decide to surround yourself with the atmosphere of a real noble castle, the use of chandeliers with forging elements in the design is one of the best options for solving this issue.
Hi-tech and minimalism
For the minimalism style, in addition to the above, fashionable chandeliers 2025 in the form of several spherical lamps, but suspended nearby and at different levels, are perfect.
When choosing lighting fixtures for a hi-tech room, it must be remembered that the correct lighting of a living room is only one side of the issue. When creating this or that lighting concept, it is necessary to understand that in its design it must correspond to the nature of this style.
Important! High-tech style lighting fixtures are not only modern and concise, this area also involves the use of various modern materials, mainly of an innovative nature.
High-tech chandeliers and fixtures should be concise in form, restrained and even strict color schemes, made of innovative modern materials. Metal and chrome, suspension elements, a new design are appropriate in this case.
On a note! Well-known world brands at the moment also offer chandeliers, which are made in the form of cones or parallelepipeds. A similar theme is also appropriate in high-tech style, especially if it is glass and shiny metal.
Eco style and country lighting trends in 2025
The use of natural, natural materials in interior design continues to expand. This trend is also relevant in the manufacture of fixtures.
This year, most likely, new, bold solutions will be proposed. The trend of the season is the mixing of several materials in one product. For example: a decorative ceiling made of natural fabric is attached to a metal chain. This can be not only rattan, which was traditionally used earlier for the manufacture of lighting fixtures, but also twine, ordinary burlap.
In 2025, designers recommend introducing a bit of eclecticism into the interiors of homes. Strict adherence to style is no longer as relevant as before, which means that a chandelier, sconce or floor lamp made of coarse fabric can get along in minimalism, and even more so in a loft.
A simple wooden wheel that hangs from the ceiling in coarse chains looks great. Such trendy chandeliers 2025 goes well with wrought iron sconces, candlesticks, floor lamps.
Lamps in the style of the good old country, still resemble kerosene lamps, which are suspended from the very ceiling. In accordance with the realities of today, there may be several.
Modern lighting fixtures look original in the form of rough unprocessed boards, opened with matt varnish, they will decorate the interior in eco – style. Such chandeliers, sconces can revive not only the kitchen, but also the dining room.
In conclusion, I want to note that beautiful chandeliers with an interesting design of 2025 using various technical and copyright innovations actively broke into our daily life. However, listening to fashion trends, when choosing a trendy light source, you should not forget about your individual taste.