The interior decoration of a house or an apartment can be a fun task, and finding the perfect style to make the space comfortable and attractive is not that difficult.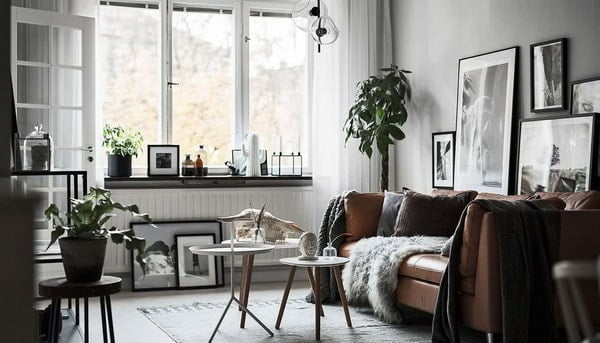 Here are many ideas and design trends of modern and contemporary interior decoration.
Less is more
If you really want a modern house, ask yourself what can be removed, what can be stored and removed from view, and what elements are not essential and then organize according to priorities.
You must be consistent with this process, and return to each room every few months and observe it with new eyes. You will surely find that there is more to simplify. To ensure that surfaces remain clean, give everything a special place.
For this reason, what is really worth it is to buy quality over quantity and invest in the classics that are really going to stand the test of time, and your level of interest will remain. Impulsive purchases in fashion items do not belong to the modern style. Choose the well-made pieces that are built to last, to withstand daily use.
Nordic and Japanese mix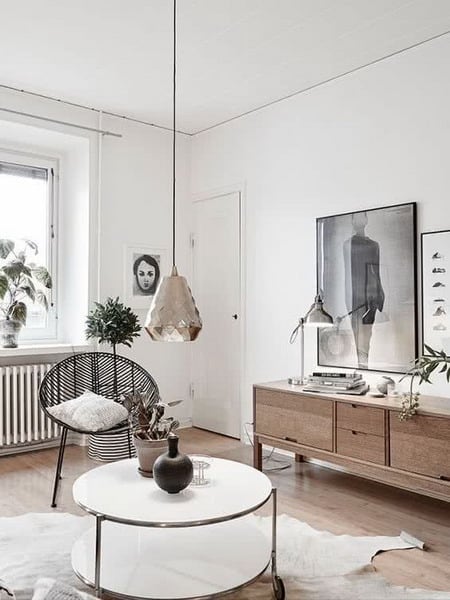 The Scandinavian and Japanese style are already quite minimalist, simple and functional. And the function of both, known as japandi style, is also. The white color dominates all environments, natural wood, materials and organic forms with all the influence of the great Nordic and Japanese designers of the 50 ′ are its main characteristics.
Large environments with open and bright, comfortable spaces. The furniture design of pure lines, combine the traditional with the modern always prioritizing the functional.
Personality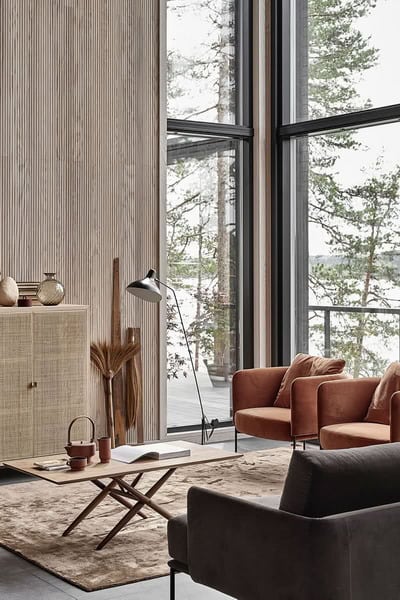 Lately the most marked trend in interior design and decoration has focused on the personalization of spaces. That is, take into account the personal style when creating our home, without sticking so much to the mainstream, or to what the experts think about the latest trends.
Encouraging creativity through the search for one's own personal expression has become the main style of the majority and this has greatly influenced the possibilities offered by the Internet. Having access to so much information allows us to know new possibilities.
In addition to finding products online, we access inspiring ideas and models from around the world with a simple click. This allows us to define the nuances of our personal style, helps us refine our aesthetic sensibility and trust our preferences and not simply follow the mainstream.
Thus, for example, vintage fashion resurfaces, warm but at the same time modern environments, with simple lines and design elements that are inspired by nature.
For example, we discovered the interiors of this Russian architect, Ekaterina Voronova. This young architect residing in Dublin, Ireland, specializes in designing interiors that reflect the needs and personality of its occupants, optimizing the economy and functionality without neglecting the details.
Its interiors integrate the classic design styles of the 20th century, custom furniture, and personalized environments, combining the new with the old in perfect harmony.
Colors
White with black details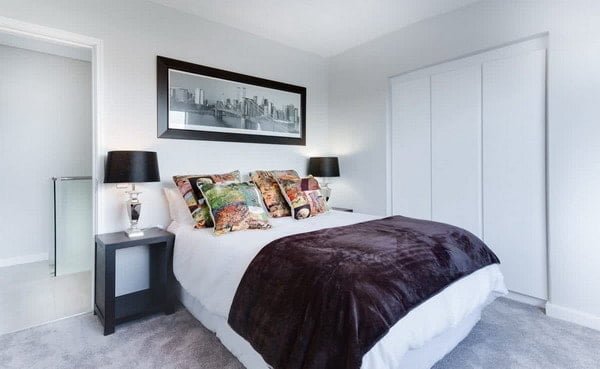 This bedroom is designed primarily in black and white, which never fails, with some touches of color on the cushions.
The decoration is minimal and simple, the room looks very bright, painted white and with several windows that provide enough natural light. A good closet will help store a lot of things and also make the space look tidy. The floor with a soft carpet complete the design to make this apartment feel warm and cozy.
Grays and Beige
The protagonist of this environment is the chocolate-colored sofa, which really looks very comfortable and also matches the wall behind it. A neutral color palette, which would look a bit off if it weren't for the large amount of light that comes through the windows and the splendid view of the trees.
This is to decorate with the least. Contemporary decoration where color plays the main role, balancing the design in plastic form, aesthetically pure and beautiful.
Touches of color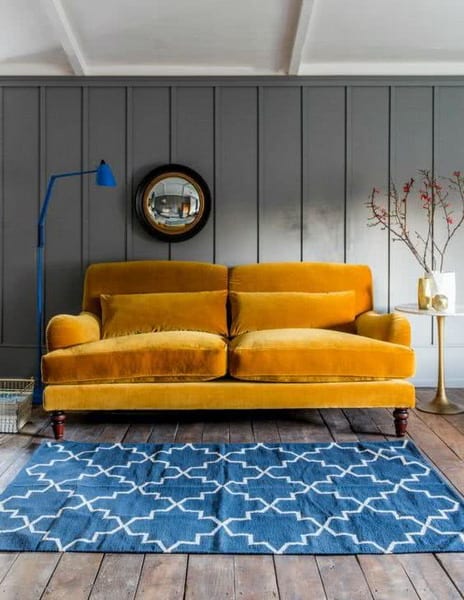 Muted tones are the rule today. Why? They are so clean and fresh that they inspire a great sense of calm. But this does not mean that we should give up color. Yellow shades give a warmer look, while blue shades give a sharper look, and can be used to enhance certain elements.
If you want to introduce a little color, be sure to choose pure tones that blend well with neutrals, such as earthy browns, blues and greens.
Use colors inspired by nature to paint walls, paint windows, for bedding or other decorative objects. Neutral tones such as white, tan and beige always work well indoors, they feel natural and clean. Blues are refreshing like water and sky. The yellows give luminosity like sunlight and fresh flowers. The whole range of green and earth colors.
Natural materials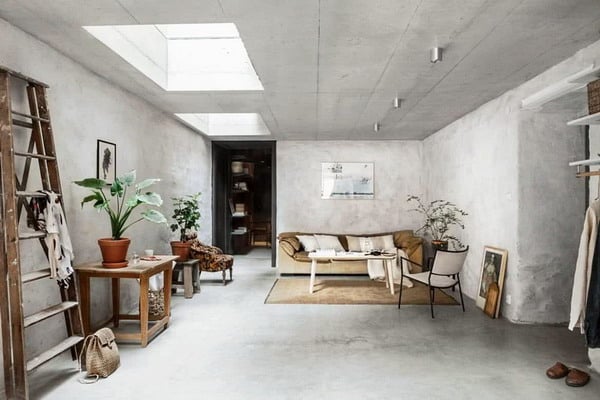 Contact with nature is indispensable and has become increasingly distant in our daily lives living in big cities. We have lost contact with heaven, earth, water and all the elements we find outdoors that make us feel fresh, relaxed and one with the earth.
How can we incorporate these elements of nature back into our life? The best way is to incorporate them inside our houses. The most obvious way, is through plants, but not the only one, you can also use other elements that are found in nature in your decoration: stone, wood, sea shells, containers with beach sand, wood or straw. Or you can also add photographs or murals of these elements, if you don't have the real elements at hand.
Natural fibers with different textures and designs such as: wicker, rattan, hemp or jute are also a very good option. You can choose these materials for your furniture or for decoration accessories such as carpets, baskets or lamps to create a relaxing oasis in your home.
Use natural floor coverings. Wood, cork or bamboo floors will look much warmer and cozy under your feet than artificial coverings.
Nature has an unquestionable appeal and as we said before it is vitally important to integrate it into our daily lives. Life in big cities separates us from direct contact with natural elements, to counteract this we try to bring the exterior into our homes. One of the trends in interior decoration is to decorate with floral, botanical or animal prints.
Nothing more cozy than an armchair with many cushions and a carpet. To complete the set a vase with some flowers on a side table. This warm corner that seems to be inviting us to put on some slippers and sit comfortably to weave.
Stimulates the senses with aromas of nature with woods, incense or floral essences. The sounds of rain, wind or beach are widely used in luxury spas so that the body feels relaxed and in harmony with nature. You can use this same method at home. And finally, always choose ecological materials, in bedding, towels, cleaning products, and even in paint. You will feel closer to nature, and the planet will thank you.
Natural lighting
It is essential that natural light floods all environments, places lighter curtains or curtains and allows light to transform spaces.
The dining room integrated into the living room is the best solution for an apartment to look and feel more spacious. Good lighting is another key to creating cozy and spacious environments. Open the windows to breathe fresh air, turn off the air conditioning from time to time and let in the breeze. As human beings, we need fresh air to feel alive and at peace.
Ideally, all windows have a beautiful view. If shrubs that block the view have grown, it is time to prune it. Make the most of the view of the garden, the pool or just the children playing in the yard.