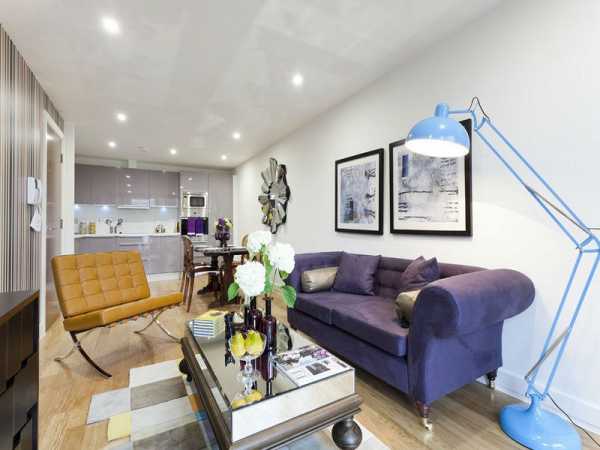 The design of this particular room in your home should be given special attention, given the fact that the living room is traditionally considered the visiting card of the owner, one glance at which is enough to form an opinion about it. Another important point is the need to create your own "oasis" for rest and relaxation, convenient, comfortable and delivering the most aesthetic pleasure.
Modern living room design trends 2020-2021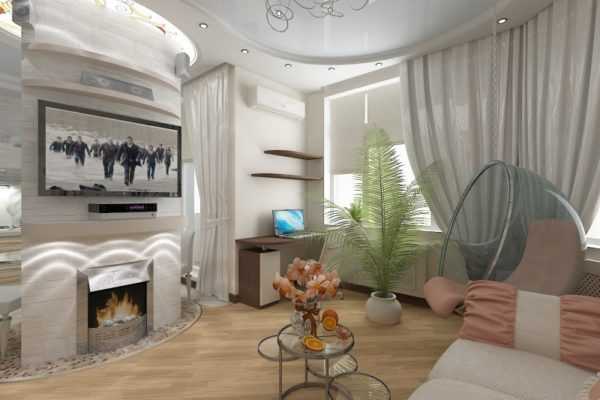 For the living room design to please you more than one year, the ideas of its interior should correspond to the fashion trends of 2020. In this article, we will provide brief fact-finding information, therefore an information-intensive question, to facilitate the choice of the direction of application of efforts.
New Trends, modern trends
Despite the fact that this sphere of our life is not subject to the transience of fashion, there are also turning points in it, when for many years the emerging trends are manifested in full force and become apparent. Our time is characterized by just such a turning point, when it's already impossible to ignore these new fashion trends when landscaping your home.
As for the design ideas of a modern living room, the trends can be briefly described as follows:
space and light are the maximum possible;
association with adjacent rooms;
the lack of overall furniture, occupying the vertical volume of the room, such as cabinets, walls, slides, which have long gone out of fashion;
the use of natural materials in decoration, the principle of high environmental friendliness of materials and furniture comes first;
the predominance of light colors in the decoration;
bright pronounced design, made strictly according to the laws of the chosen style;
an organic combination of elements of various styles, performed on a professional level by interior stylists;
lack of obvious ostentation; the trend is comfortable minimalism, simplicity, elegance and restraint. Luxury is manifested only in the quality of decoration and furniture, based on the well-known fact that natural materials are very expensive.
All these living room trends 2021 are interconnected and sometimes flow from one another, indicating the main trend in fashion in general – space, light and comfortable minimalism in everything, including when drawing up a modern design project for your living room.
First ideas
Looking around your room, intended for the living room, we take into account the following important factors:
the size of the room, its geometric shapes. Considering, if necessary, the idea of changing the shape of the future living room using various design techniques;
location relative to other rooms. Exploring the possibility of translating a fashionable design idea into combining several rooms into one space with subsequent symbolic breakdown into zones;
number of doorways and partitions. In order to promote modern ideas, interior stylists regarding the maximum increase in doorways and the elimination of any partitions;
number of windows. Considering the possibility of creating a panoramic window, this design idea is in an absolute trend and is increasingly gaining popularity;
level of natural light. Pledging in advance the opportunity, if necessary, to use the ideas of increasing artificial lighting.
It is at this stage that those ideas are determined that will form the basis of the entire design of the living room, so you should be as "savvy" in this matter as possible, which will help the brief information in this article.
Color scheme
The next important moment in creating a modern stylish design project for your living room is the choice of color for wall decoration. If you decide to strictly adhere to fashion trends in the design of your living room, then you can easily choose one of the shades of the three most popular colors:
In addition to white, even the following two fashionable colors have a huge number of natural shades in which it will be preferable, according to the recommendations of professional designers, to decorate the living room walls.
A bright living room provides great opportunities for vibrant color with furniture and decor in contrasting colors.
However, if desired, it is quite possible to use another color gamut of saturated fashionable tones, in 2020 the colors of the living room will be relevant:
green;
brown;
the black;
blue;
mustard;
pink.
Styles
Given that the main trend in the world of modern fashion is the principle of comfortable minimalism, it is logical to assume that this is what the most fashionable style for decorating a living room is called. The basic principles that should be followed when translating design ideas in the style of aristocratic comfortable minimalism are as follows:
large free space giving a feeling of free space and filling with fresh air currents;
plenty of light, as a result of natural lighting due to large windows, preferably panoramic;
minimum amount of furniture and decor elements.
With this basic trendy style, the American style loft echoes and enjoys great popularity in the design of the living room. All its main characteristics exactly coincide with the above-described style.
These two styles, but essentially one style, it is desirable to consider in priority, with the goal of having a stylish modern living room. However, it is quite reasonable to use other styles, focusing on your own preferences.
So a very fashionable modern style is recognized by designers as a vintage style, as well as a country style. The color scheme of the living room with this choice is made in warm, rich colors, it is desirable to have an accent wall made of natural materials, wooden or brick.
Minimalism is also characteristic of these two classic styles, which combines them with modern fashion trends. Furniture made from natural materials, as well as wicker chairs, tables, vases, knitted carpets, wrought iron lamps and other decorative elements, all this will emphasize not only the chosen style, but also the material wealth of the owner of the living room.
You can also choose from fashionable classic styles:
Asian motifs, with vibrant colors and characteristic patterns;
Baroque, with an abundance of gold and velvet upholstery;
Art Nouveau;
Renaissance,
in that case, if there is an acute desire to have a living room in this style.
However, a more preferable alternative to minimalism may be one of the more modern styles:
pop Art;
high tech;
fusion;
industrial.
Situation
When choosing furniture for the living room, you should be guided by the list of the basic group, which includes:
upholstered furniture, namely a sofa, a pair of armchairs;
Coffee table.
Such minimalism will be quite in the spirit of the time, given that various decorative elements, as well as textiles, are added to this basic group. If you want to focus on luxury, we choose the same base group, but high quality made from natural materials.
However, if square meters of your living room allow, then it's quite possible to add the following items:
fireplace;
aquarium,
musical instrument;
large floor vase, etc.
The area of the walls should also not be cluttered with decor elements, but the TV and stylish panel have every chance to fit into any modern style. In addition, open shelves can be placed on the walls, their design should be organic with the chosen style.
Zoning
This specific term refers to the breakdown of a large living room space into functional areas when several rooms are combined into one. The most common option is to combine the entrance hall, kitchen and living room. In addition, often in the living room is also a working area.
Each such zone has its own basic set of furniture, which is located in the common space, often such a spatial separation of zones with furniture is enough.
As additional separation techniques used:
backlight;
the use of different materials for the floor in one living room. For example, the kitchen area, in addition to furniture, is also separated by the tiled floor, while the rest of the living room area includes a laminate;
floor carpet. Also, with its help, you can separate the basic group of the living room, and the basic group, characteristic of another functional area, is located directly on the laminate.
From all the brief information, we can conclude that, guided by knowledge of the basic rules and current fashion trends in the design of the living room, you can successfully experiment, while also showing your bright personality.
Trends and the most interesting ideas of stylish design
The drawing room is the main room in the house. At all times, special attention was paid to its design. Home Design online magazine offers you to know what a fashionable living room 2021 should be like.
The main trend – Eclecticism
In 2021, Eclecticism will occupy a leading position in the field of interior design. This means that you will have the opportunity to use the most attractive features of different styles in the design.
Note! Living room 2021 in an eclectic style will turn out really successful only if you correctly combine furniture and decor with different colors and designs.
Otherwise, your house will turn into a kind of furniture showroom.
Please note that all selected items must match in color. In addition, if you decide to choose furniture in different styles, the decoration of the walls, floor and ceiling should be the easiest and in light neutral shades. For example, you can choose conventional painting or thorough, high-quality plastering of surfaces.
Minimalist living room 2021
Unfortunately, many Russians continue to live in small-sized apartments. For them, the minimalist living room 2021 will be an excellent choice. By the way, the open-plan apartments remain in trend. So, if you are a "happy" owner of an apartment in Khrushchev, then boldly turn it into a studio.
To give a minimalistic design more relevance, you can use the trendy wallpapers 2021 made of fiberglass. They are subject to repeated coloring, so you can easily change the interior, spending just a couple of cans of paint.
The living room 2021 will become not only attractive, but also more comfortable if you use transforming furniture, as well as multifunctional interior items.
Note! Minimalism requires the use of an extremely restrained color palette. However, a laconic trendy living room 2021 can be made in the color of a sea wave.
Various shades of emerald will do.
For a very spacious living room, an unusual solution is proposed in the form of a total wooden finish on the walls and floor. They are pasted over with panels of solid or veneer of a light, warm shade. At the same time, the walls smoothly "pass" into the shelving.
To contrast with this design, a snow-white floor is used, trimmed with ceramic tiles or natural stone. Such a living room 2021 will become more "lively" if it is decorated with indoor plants placed on shelves. However, one should not overdo it with their number.
Eco-friendly living room 2021
Since Ecostyle appeared in the field of interior design, more than a decade has passed. However, it continues to remain relevant today. Moreover, earlier it was chosen only by people concerned about environmental issues.
However, today, the living room 2021 is fashionable and prestigious. In this style, many celebrities and people with progressive outlooks on life decorate their homes. What is the feature of eco-interior 2021? This question is fairly easy to answer.
Designers propose turning homes into mini-greenhouses. The living room wall will look original, completely covered with ivy or other climbing plants. Believe me, such lively "wallpapers" in their beauty and unusualness are many times superior to any, even the most expensive wall coverings.
By the way, if earlier the eco-interior was supposed to finish the premises mainly with natural wood, the living room 2021 surprises with bold combinations of natural stone of various types and varieties.
The so-called wild stone will look especially organic in it. It can be used to decorate a fireplace or to finish a basement of walls.
Scandinavian interior
White or a combination of blue and white continues to be one of the most trendy for decorating living rooms. Such colors are most characteristic of the Scandinavian style. Unusual will look "North" living room 2021 with "knitted" wallpaper. They are pictures of a large viscous canvas.
As an original addition to this decoration of one of the walls, you can recommend using the original ceiling chandelier made of many knitting needles. At the same time, furniture should be extremely minimalistic and with a touch of vintage. Particularly suitable furniture for the living room, relevant in the 60s.
So feel free to contact an older relative. Perhaps they had a TV stand or a low coffee table in their summer cottage, which could be easily restored.
Large Lounge 2021
The order for the design of a large living room is a real gift for any designer. Indeed, in such a spacious room you can realize any ideas.
The living room 2021 in the Loft style will look original. Ideally, if such a trendy design will be created in a brick building. However, unfortunately, this is not always possible. In such cases, textured wallpaper depicting brickwork under a layer of crumbling plaster will help.
A mandatory element of a loft living room should be a large sofa. It can be upholstered in genuine leather or suede. Various designer pieces of furniture will complement the interior. They should be made of industrial equipment parts. For example, a coffee table with a base made of a large fan in an aluminum case and with a glass top will look unusual.
By the way, many companies offer a Loft-style laminate with a pattern that imitates an old board. Thanks to this flooring, the living room 2021 will look as authentic as possible.
High tech style for living room
Living room 2021 can be decorated in high-tech style. Creating such an interior, in the new season should pay increased attention to light. it is he who must play a leading role. In particular, it is recommended to use zoning with it. This advice is especially relevant for those who have a studio apartment or kitchen combined with a living room.
Designers recommend creating unusual lighting for a bar that separates the work area from the recreation area. In addition, these two zones can be separated using different color lighting.
The trend of the season is a metalized rack ceiling with many built-in lights. It will combine perfectly with the simplest wall decoration and glossy ceramic tiles.
As for furniture, tempered glass products are an ideal choice. They look almost weightless, and with their help, the living room 2021 will not look cluttered.
Neoclassicism
Those who believe that a dwelling should reflect the high social status of its owner, a 2021 living room in the Neoclassical style will be a good choice.
In the new season, the use of metallized wallpaper with floral ornaments and furniture with upholstery from unusual fabrics is relevant.
A great choice is a mosaic floor made of natural stone with a carpet pattern.
Luxurious crystal chandeliers complement the interior. Please note that this is not about ceiling lights associated with grandmother's legacy. It should be fashionable chandeliers with very long, flowing pendants.
New design apartments and houses? Trends in fashionable interiors
2021 promises to be saturated with fresh design ideas and logical follow-ups of already announced vectors. What trends in interior design await us?
Get ready for actualization of art deco, dark kitchens, concrete bathrooms, space themes and tiles in the form of fish scales!
Fashion interiors 2021: art deco enters the scene
One of the most inspiring styles, luxurious and glamorous art deco is predicting a reinforcement of positions. Scandinavian style recedes into the background, freeing up space for chic, vibrant colors and understated furniture. This applies to the design of not only apartments, but hotels, restaurants, bars.
Characteristics of the updated style:
luxurious velvety materials;
enlarged wallpaper ornaments;
repetition of geometric patterns in the decoration of walls, furniture, lamps, curtains;
a combination of saturated colors (blue, orange, green, gold) with strict black and white colors;
the inclusion of complex pink shades;
a combination of dark wood panels with ornamental wallpapers;
combination in the design of the bathroom black and white tiles and brass.
Color in the interior of 2021
International exhibitions of design and decor in Milan, Berlin, Paris set the interior preferences for next year. Global manufacturers of finishing materials also contribute.
The influential brand Dulux (which has been producing premium-class paint products since the 30s of the last century), together with a group of experts – designers, planners, architects – annually calls the color dominant that most closely matches the mood of the time.
This is a warm caramel shade, which can take a woody, sandy, amber color. It is cozy and soothing, stimulating and energetic – depending on the lighting and the neighboring palette. Rich caramel tones make the room visually warmer, so it's good for creating a traditional style. And in combination with white trim or white furniture get a more modern sound.
Trendy colors 2021: five neutrals
Neutral shades are needed in the design for the background and emphasis. In the next season, experts predict the particular popularity of these five colors.
1. French vanilla
A yellow-cream shade adds a sense of the sun to the room. Superb color to enhance a windowless room (such as a small bathroom) or to maintain the light effect of an already bright space. Good for decorating a nursery, kitchen, living room, bedroom.
2. Mint
A light mint shade has a relaxing effect on the psyche, it is no coincidence that it is used as an additional color for red. Looks nice in living rooms, bedrooms and bathrooms.
3. Hazelnut
A light brown shade of hazelnuts sets a calm emotional background and also helps to expand the room visually. Beautiful trendy color for living rooms.
4. Gray-green
To include shades of green in the interior is the trend of 2020, which will continue to be relevant. Gray-green is refreshing and inspiring; white, blue, and beige furniture stands out against its background.
5. Warm gray
Where without the favorite of a neutral palette? A simple, soft shade will help those who do not like bright colors. A great solution for living rooms and bedrooms, both in monochrome and in contrast.
Red and purple to replace pink
Among the fashionable colors in the interior of 2021, one can also name the red-violet spectrum.
According to experts, it will replace the cool pink, popular this season.
The breadth of the spectrum is universal and will satisfy the opposite aesthetic needs: from the search for strong emotional experiences in the red gamut to the desire for peace and self-contemplation surrounded by purple tones.
Decorative trends in the interior of 2021
The coming season is incredibly rich in original design. Moreover, designers draw most of the ideas in the surrounding world – from the universal expanses to the deep sea.
Stars around us
The theme of space is rapidly gaining popularity among manufacturers of interior accessories and finishing materials. Lamps resemble a star cluster, dark blue marble – a night sky, the wallpaper realistically depicts a spiral galaxy. Characteristic silhouettes are present in the design of lampshades, porcelain plates, decorative pillows.
Well, when the brave pioneer Voyager 2 is about to leave the solar system and enters interstellar space, it's time to join the cosmic matter. Perhaps we are on the verge of amazing discoveries?
Scallops, scales and corals
The marine theme in interior design 2021 extends to the design of soft and wooden furniture, carpets, fruit vases. Neutral in color wallpaper with the image of pearl shells equally easily fit into public and private rooms. Ceramic tiles in the shape of fish scales decorate the bathrooms and kitchens. The most glamorous option is in a dark blue version.
Fringe expansion
The interior of the season 2020-2021 is characterized by an unbridled love for fringe and brushes. They adorn poufs, sofas, wall panels, pillows, carpets, chandeliers and table lamps. It looks flirty, cute at home, with a share of nostalgic notes. And how do you like the idea of buying a large round mirror with a fringe?
Wonderful velvet
The fabric is delightful to the touch, rich in shades, beautifully shimmers in the sun. Beds and sofas with velvet upholstery are a sure-fire way to make the atmosphere luxurious, even if the rest of the furniture in the room is more restrained in design.
Living room design – new for 2020-2021
The variety of stylistic trends in the interior design of the living room provides ample opportunity to create original and beautiful compositions.
The main trends characteristic of the coming season in the design of the living room are:
providing maximum lighting;
an increase in the living area by combining with other rooms and zoning;
the use of a minimum set of furniture of small sizes, not cluttering the space of the room;
the use of environmentally friendly natural materials in decoration and textiles, as well as materials imitating natural and antique fake;
lack of a "pure" style, a mixture of different styles that are close in spirit and constitute a single composition.
the functionality of interior items, the use of hinged shelves, built-in cabinets, modular designs;
use of decor items.
Novelties in living room furniture
Fashion trends in the furniture of the living room – 2020 is the use of:
Fine furniture;
Sofas and sofas;
Knitted ottomans;
Cabinets and shelves of open type;
Modular headsets.
The main direction in furnishing is the use of ideas of solutions of the 40-70s of the last century, using new materials, new technologies, making extensive use of intense colors and shiny surfaces of materials.
Color palette trends
The choice of color palette in the design of the living room for next year is primarily associated with the possibility of visually increasing the small space of the living rooms in most residential premises. For basic colors are used:
White color in different shades;
Beige;
Gray.
Against this light background, bright accents of textiles or furniture and natural wood of any breed look spectacular. The widespread use of white as the base color is associated with the popularity of Scandinavian motifs in interior design solutions for the living room.
The Cologne International Furniture Fair demonstrated that the trends of 2020-2021 It became the presence of bright sunny tones, in which green is widely represented. A bold combination of green pine, mustard yellow, royal blue and burgundy red shades allows you to create an interior that has become the opening of trends for next year.
Textiles and rugs in design 2020 – 2021
Fashionable furniture with monochrome or colorless walls combines rugs with an original pattern and upholstery of upholstered furniture in bright contrasting colors. For example, the composition of a simple gray sofa with a carpet of honey shades is elegant and emphasizes the excellent taste of the owner. The presence of such luxurious materials as velvet in combination with shiny metal surfaces diluted with dark wood inserts is expanding. The rich decor is decorated with touches of gold, conveying an atmosphere of luxury and aristocracy. Natural materials (linen, wool, cotton) are used for decoration.
Furniture design
The modern interior requires new furniture models designed for the living room. One of the trends is the direction of creating sofas and armchairs comfortable to use, wide enough and soft. Shelving is a great example of comfort. Placed throughout the living room wall, they are very functional and stylish.
For a modern living room, a secretary, a showcase for an exhibition of luxury dishes, souvenirs or various collections will be an excellent choice. Bookshelves in our time have not lost their relevance, especially since designers offer them in the most unusual form and colors.
Decor Elements
A striking element of the interior decor of the living room are poufs. A wide selection of different models in a wide range of colors, they can be used as comfortable seats, footrests or as a coffee table. Original lamps, rugs and carpets, paintings that place bright accents, are an excellent complement to the overall composition of the room.
Modern living room design, living room design ideas, trends
The modern interior of the house and the beautiful design of our own home plays an important role in our life, being an integral part of our daily comfort and good mood.
The living room is designed to set the tone for our relaxation and leisure: it is in the living room that we receive guests, arrange meetings with friends, relatives and people close to us.
Occupying a "central" place in the house, the living room should be cozy and comfortable, have a good pastime and relaxation, sincere conversations and fun games.
Therefore, it is worth paying special attention to the design of the living room and its design in your home in order to take into account all the subtleties of the modern interior design, as well as your individual preferences and tastes.
And we, in turn, will try to help you in choosing the ideal design for your living room, revealing the features of the living room interior design in a modern style, the trends of the 2021-2020 season, shown in the photo examples of the design of the living room in our selection below.
How to design a living room so that the interior is as functional as possible and at the same time pleases the eye, is cozy and spacious, and allows you to relax with your body and soul?
This will be discussed today in our review, which allows you to look at the original ideas for living room design in the 2021-2020 season and inspire you to create an excellent living room interior in your own home, taking into account individual preferences and requirements.
We suggest that you familiarize yourself with the design of the living room in different styles: the classic version of the living room in the original shades of the color palette, the stylish design of the living room bedroom and the living room kitchen, as well as various ideas for the interior of the living room in a modern style, the features of which we will discuss later in the review.
Beautiful design of the living room: design features and current trends
The living room, like any other part of the house, should be comfortable, harmoniously decorated and pleasing to the eye. Of no small importance in this is the presence of free space.
Interior design in light shades and close to white color will help you to design a living room spacious and relaxed. This applies to the walls of the living room, floor, partially furniture and decor.
Trendy light colors are still relevant in the modern interior design of the living room. Bright accents in the form of decorative elements, as well as the use of individual bright surfaces, will help to complement such an interior and give it originality.
You can choose the design of the living room with an emphasis on the table or one wall, sofa or armchair, curtains or pillows, carpet and other elements of the decor in a saturated color, which will allow you to set the desired "tone" for the entire living room.
You can find examples of such solutions with bright elements in the living room in our gallery, where interesting examples of the design of the living room are shown.
As for decoration and furniture, here, as before, the trend is natural materials. Use natural wood furniture in different shades – dark and light. This applies to the floor and decorative decoration of walls and other surfaces using wood of different textures.
The trend is the design of the living room and the design of the living room using vintage-style furniture, which allows you to create a special chic in the house. Leather furniture in light brown and dark colors is also relevant for the design of an Austin room.
Among other things, an important trend in the modern design of the living room is functionality in everything. You should not forget about this, choosing furniture and creating a modern living room design 2021-2020 as a whole.
Do not be afraid to use the decorative elements you like in the design of the living room, for example, bedspreads or covers, pillows and other elements that were not very appropriate in past seasons, dictated by too minimalistic trends – this season boldly interpret them in the design of the living room.
Modern design of the living room using different color shades
The most relevant is the design of the living room in light and cream shades, close to the white color of the interior. It is in such an unobtrusive interior that you feel calm and comfort, which is so lacking in modern life, crowded with a huge amount of information from everywhere.
The modern design of the living room is also relevant and popular in black and white and cream-chocolate shades that look stylish to design the living room. This color palette is especially relevant in the style of hi-tech and minimalism.
A very interesting design of the living room, presented by designers in dark deep shades using bright color accents in lighter shades in the same gamut.
This combination can be with olive and dark green, deep blue and blue, dark gray and muted raspberry.
Stylish modern design of the living room was demonstrated by designers using decoratively decorated walls with white brick or even "bare" brick, which are complemented by furniture and interior elements in cream-white color, combined with natural wood, which looks very stylish and cozy.
There are a lot of design options for the living room, and what decision you would not make as your own living room design, it is important that you yourself be comfortable, easy and calm in the created interior. And we will help you with ideas and design choices in a modern style.
The best design ideas for the living room 2021-2020 are shown in our original selection, which presents inspirational ideas for the interior of the living room of different styles for every taste.
The most beautiful modern design of the living room 2021-2020: ideas, examples, trends
Our original collection contains the best and most creative ideas for decorating a living room, design of a living room in different styles, photo examples can be viewed more …
Interior of the apartment in the style of minimalism 2020-2021
Modern minimalism in the interior of 2020 – 2021 creates spacious apartments that look stylish, elegant and comfortable, and you will see this by looking at the collection of my photos.
What is minimalism in the interior
Minimalism in interior design is a style that requires spacious rooms with a minimal amount of furniture and details, its main element is the emphasis on shape, color and texture. The layout does not involve dividing into rooms: furniture, fabrics or glass partitions play the role of dividers.
The basic principles of minimalism are accuracy, simplicity, conciseness and perfect interaction of a small number of interior items, as well as:
sharp lines;
smooth surfaces;
low furniture;
pastel shades.
It is about removing all useless things, old home furniture and decorating the rooms with modern. For an extreme minimalist style, people can leave only a few home furnishings and accents. For other projects, a minimalist style means getting rid of excess objects in order to create beautiful, simple, functional apartments with the necessary objects.
Minimalism helps to get rid of everything unnecessary, paving the way for freedom. This is a style that does not change, but is slightly modified over the years, following the latest fashion trends.
How to create a modern minimalism style in the interior of an apartment
Combining environmental friendliness, style, practicality and uniqueness of the design structure, minimalism in the interior of the apartment found its huge number of connoisseurs.
The basis for creating an interior in a minimalist style is competent planning of space, which is permeated by natural and artificial light. The feeling of spaciousness is created by the huge windows.
Minimalism is an adversary of barriers: extra walls need to be removed and freedom must be given free rein. As for the external design, it contains only flat objects, which are reduced to minimalistic geometric shapes.
The furniture uses both natural and artificial materials, the surface of which is glossy or with a light, almost imperceptible texture. The ideal solution would be items in which the accessories are made of stainless steel.
The use of bronze or graphite mirrors is often found on cabinet doors and facades, and classic amalgam mirrors are rarely used. The shape of the front design of furniture is also simple and laid-back: most often these are squares and rectangles.
Minimalist lighting and color in the interior
The color palette of the classic minimalist style is very mean, most often it is a combination of two or three contrasting colors. The walls are always light, and the best option is white. The floor may be darker, and contrast usually acts as interior elements. All elements of the decor shade the walls and floor. They use metal colors, the color of concrete, light wood, imitation of white and black marble and classic black.
Modern interiors in the style of minimalism are diluted with cheerful and warm yellow shades that look wonderful with cool blue and green colors.
The yellow-black color combination creates a strong contrast, bringing positive energy to the living quarters. Bright yellow and red accents mixed with blue and green colors look especially beautiful. Functional interior design and comfortable decor are complemented by optimistic and vibrant colors of the rooms.
As for light, it can be both natural and artificial, but preference is given to natural sources. Housings are usually made of polished metal or glossy plastic.
Often use lamps with lampshades made of frosted glass or plastic. Hidden halogen and LED lamps with white light are also appropriate. Lighting should be point and symmetrical. Such techniques will help create the brightest room with a uniform distribution of light throughout its territory.
Details
All elements of the interior should have their place and in some way complement it. Huge carpets are also an item that should be discarded. They can be used if they are of a small geometric shape and contrast in contrast with the floor.
All forms in the decor should be clear and expressive. An exception may be elements of an oval and round shape: this style, vases, lamps, figurines, small tables, carpets and various accessories.
The main rule when decorating: it's better not to add, than vice versa. Since there are few design elements, each of them must be perfect and take its place in the general concept of the interior in the style of minimalism.
Japanese minimalism in the interior
The Japanese, like no other, understand the effective use of space and its stylization. Japanese minimalism in the interior is considered one of its best manifestations, meets absolutely all the requirements of this style.
The most prominent representative of Japanese minimalism is Naoto Fukasawa, a Japanese industrial minimalist designer. His position is very simple: he is looking for meanings that already exist. He does what many people already have in his imagination as something necessary and useful. "I do not invent anything, I just take this thing out of my head and turn it into reality."
Minimalism in the interior of a small apartment
Modern interior design in a minimalist style allows you to create a cozy home environment with useful and functional things in the interior of a small apartment.
Use versatile, multi-purpose furniture and some decor accessories. Reducing the number of items creates a beautiful and elegant, functional and modern interior design in the style of minimalism. At the same time, you get the convenience of moving in a small apartment and spend less time cleaning.
Minimalism office interior
Minimalistic design is often used in offices, because it does not distract from work, but does not overload the space, helps to concentrate.
Psychologists have long proved that people who love the style of minimalism, more balanced and calm, they don't tend to get attached to things and place, so they easily accept all the changes in their lives. It can manifest itself not only in the design of residential premises, but also in clothing and art.
Fashionable colors in the interior of 2021
Human nature does not change over the years. We always like everything colorful, we reach for flowers, willingly remain under their beneficial influence, draw joy and energy from being among the colors. Colors soothe and comfort us, or vice versa, stimulate and activate, and also serve as an inexhaustible source of creative inspiration.
Color and white
Color gains the greatest power in a society of contrasting colors or white. Such expressive compositions are found in 2021. Vibrant, bold color combinations appear in residential buildings. The decisive, saturated colors presented on a white background become an element of the design of the room. They attract attention, activate, bring energy, youth and joy into the interior. Colored spots appear in white space in the form of colored walls, furniture or decor elements. They constitute equal elements that complement each other in composition.
Return to the past
Inspiration is drawn from the past, especially from the fifties and sixties of the last century, takes us to the world of those colors. Muted, rich red tones, sunny shades of yellow, orange, green and brown – these are the colors of those days. Today we return to them, introducing in the new version. Inspired by this style, furniture, patterned fabrics, accessories and decorative elements create an eclectic interior in which we combine old and new with ease and a pinch of imagination.
Earth colors
Shades of brown, beige, green, gray and blue are the colors of our planet. We turn to them, creating interiors in which we want to relax. Surrounding ourselves with flowers that are found in nature, we feel as if in its bosom. However, such interiors should not be monotonous and boring. It is here that we find interesting compositions that are based on natural materials, elegant forms of furniture and excellent quality fabrics. Actually, this combination of good design with subdued colors and natural materials creates an extremely modern, seasoned and beautiful interior.
Shades of luxury
The pursuit of comfort in everyday life is an undeniable human dream. In the interiors, this dream is expressed in the choice of furniture, finishing materials and colors that create non-casual, original compositions. The courage and lack of pretentious modesty provide such a unique atmosphere for such rooms. The magic of violet, the intimacy of black, the nobility of white and the luster of metal surfaces, as well as crystal are just some of the elements that are found in this luxurious space. The charm of such interiors for many years amazes, attracts, fascinates and delights.
Light color of the present
The geometric shapes of modern furnishings, as well as the austere and austere colors, are the hallmarks of modern interiors. High-tech, durable materials and designs allow you to create interesting, practical and ergonomic shapes. Bright open spaces, as devoid of decor as possible, are the quintessence of minimalism, convenience and design. There is no room for amazing color combinations. The asceticism of forms is also transferred to the color scheme of the interior. Soft, very light shades or muted colors express restraint, stability and nonrandomness of such a composition.